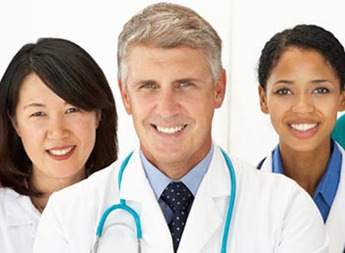 New patients, please fill out our online pre-registration form and print and fill out our new patient application form and bring them with you to your first appointment:
Application Forms
As a new patient, you should download and print the application forms using the links below and follow these instructions.
Tips for receiving the best care possible:
Review, print, and complete all New Patient Forms (Forms: Page 1, Page 2, Page 3, Page 4). Bring them with you to your first appointment.
Arrive promptly for your visit.
Bring your insurance ID card.
Bring your physical exam forms, if required by work or school.
Please bring records of immunizations, test results, or any other medical records you may have.
List of current medications including doses and frequency.
Allow 24 hours for refills to be processed. Contact your pharmacy directly for refills.
Understand how your insurance works. We are preferred providers for many insurance carriers; however, it is best if you contact your carrier directly regarding your specific benefits.
We require 24-hour cancellation notice of scheduled appointments; otherwise a "no-show" fee may apply.
Bring recent insurance, test results, X rays, etc.
One of our providers will order a referral for you.
At checkout you will receive a copy of the referral
The specialist office should contact you within 3 days. If you do not receive a call from them, please call the specialist to schedule.
If your referral requires an authorization, our referral coordinator will obtain the authorization and notify the specialist office.
Our referral coordinator will notify you if your authorization has been denied and what will happen next.
By following these guidelines you will avoid having to pay out of pocket for no authorization.​
Patient statements are sent monthly and payment is expected upon receipt. We do not file claims to Automobile or Liability insurance plans. If the reason for your visit is a result of an automobile accident or other accident that may be litigated, you will be responsible for payment for services at the time of your visit. We do not handle Worker's Compensation claims; therefore, we do not treat any injuries or illnesses that are job-related.​
Non-Covered Services

There may be services your provider orders that he/she deems medically necessary for your care that are not covered by Medicare or your insurance plan. We will do our best to advise you before you receive these services that there is a possibility that it might not be covered. You will be asked to sign a statement verifying that you will be responsible for the associated charges should Medicare or your plan not cover them as part of your insurance plan.
This information is coming soon.