The CLARK HEALTH's medical team is available to meet the majority of your health related needs on site. Some of the CLARK HEALTH SERVICES include:
Office Services
E-Prescribing your medications straight to your pharmacy.
Immigration physicals by certified MDs.
School, camp, and other work-related physicals
Preventative and Wellness Care
Chronic Disease Monitoring (ie. High blood pressure, cholesterol, diabetes, asthma etc)
Minor Surgical Procedures
CLIA certified Laboratory onsite
Hospital Privileges
Certified Medical Director by AMDA
DOT Physicals
Immigration physicians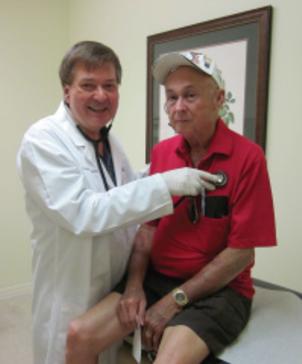 NURSING HOME/ALF /ILF SERVICES:
CERTIFIED MEDICAL DIRECTOR for post-acute care
Weekly visit by Provider if skilled patient
Minimum monthly visit for nonskilled patient
On Call 24/7
Transition home Checklist and Follow-up for 30 days
On Site Testing :
EKGs
Holters
Cardiac Stress Test
Ankle Brachial Index
Diabetic Neuropathy Test
Pulmonary Function Test
Ultra Sounds
Allergy Testing
Echocardiograms next to Ultrasounds
Home Sleep Study
Sleep Studies
HOME VISITS:
Upon request a provider can make a home visit if necessary.
TELEMEDICINE VISITS:
See your doctor remotely from anywhere using smart phone or other web enabled devices.